Cardiac rehabilitation (CR) saves lives, helps restores health and helps prevents disease in the future. Unfortunately it is vastly underutilized. You can change that.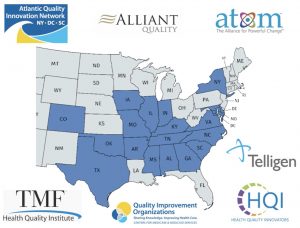 This webinar features Dr. Janet Wright, the executive director of Million Hearts®, a national initiative co-led by the Centers for Disease Control and Prevention (CDC) and the Centers for Medicare & Medicaid Services (CMS) with the goal of preventing one million acute cardiovascular events by 2022. Wright has worked with CR professionals to set a national goal of 70% participation in CR for eligible patients. Improving awareness about the value of CR, increasing referral of eligible patients, and reducing system and patient barriers to participation are all critical steps in improving the referral, enrollment, and participation rates in CR programs. More importantly, effective remedies have been identified but are not being widely and systematically implemented.
In part one of this webinar she introduces the new Cardiac Rehabilitation Change Package (CRCP) which outlines process improvements that champions can implement as they seek optimal CR utilization. She shares actionable, specific ideas and strategies for changing a process. Discover ideas you can rapidly test on a small scale to determine whether they result in improvements. With each idea, the change package lists evidence- or practice-based tools and resources that can be adapted by or adopted in a healthcare setting to improve CR utilization.
In part two, she answers webinar participants' questions such as
What type of patient could benefit from CR and how are they typically identified or referred for the program?
How exactly is CR different from other types of physical therapy or rehabilitation?
How long is a patient typically in CR?
How do you know when a patient has met their goal with CR?
What can providers do to help ensure the services are utilized by the patients who can benefit most?