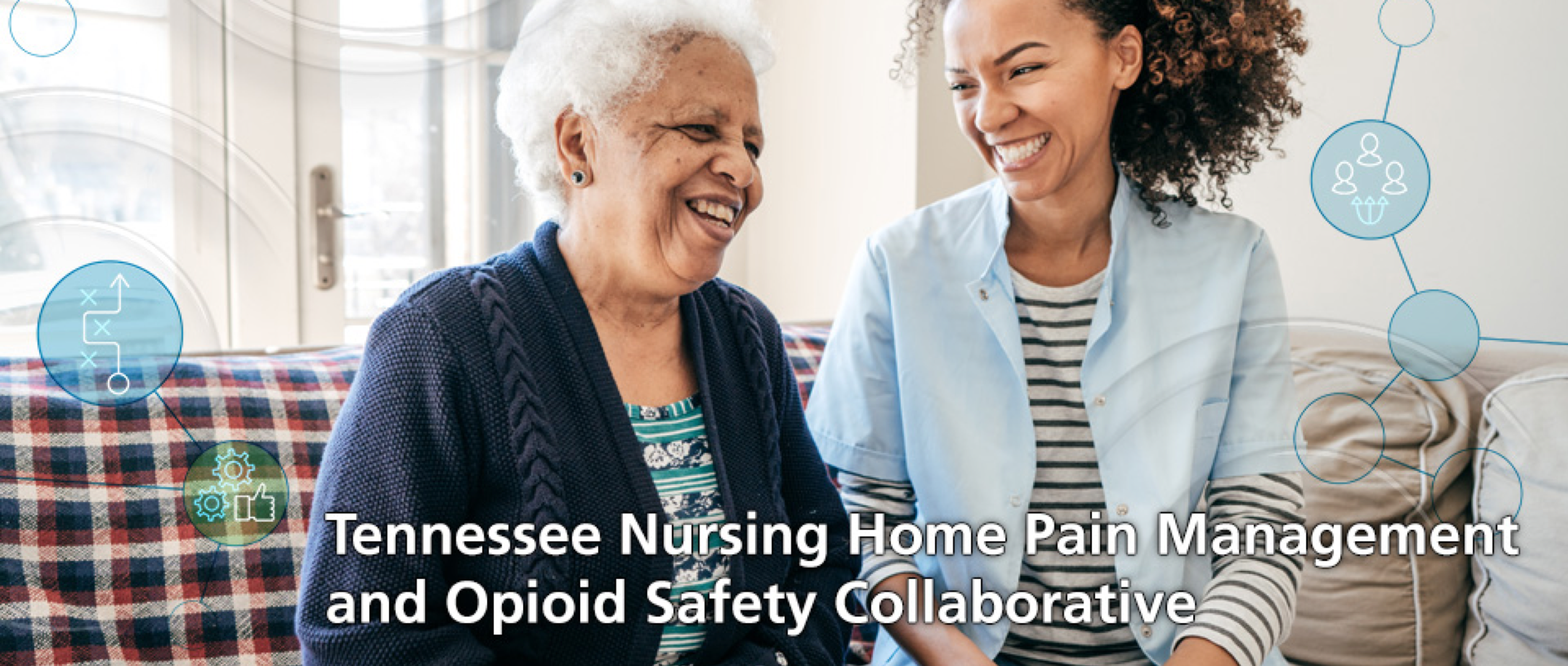 Training Series Overview
Qsource, supported by the Centers for Medicare & Medicaid Services and the Tennessee Department of Health, is partnering with select nursing homes in Tennessee to implement individualized pain management strategies and improve opioid safety. This web-based training program is offered to participating nursing homes to support pain management practices in their facilities.
There are three training sessions, which should be viewed in order. A short pre-test is required for each participant before viewing any training sessions. A short post-test is also required after viewing each individual session.