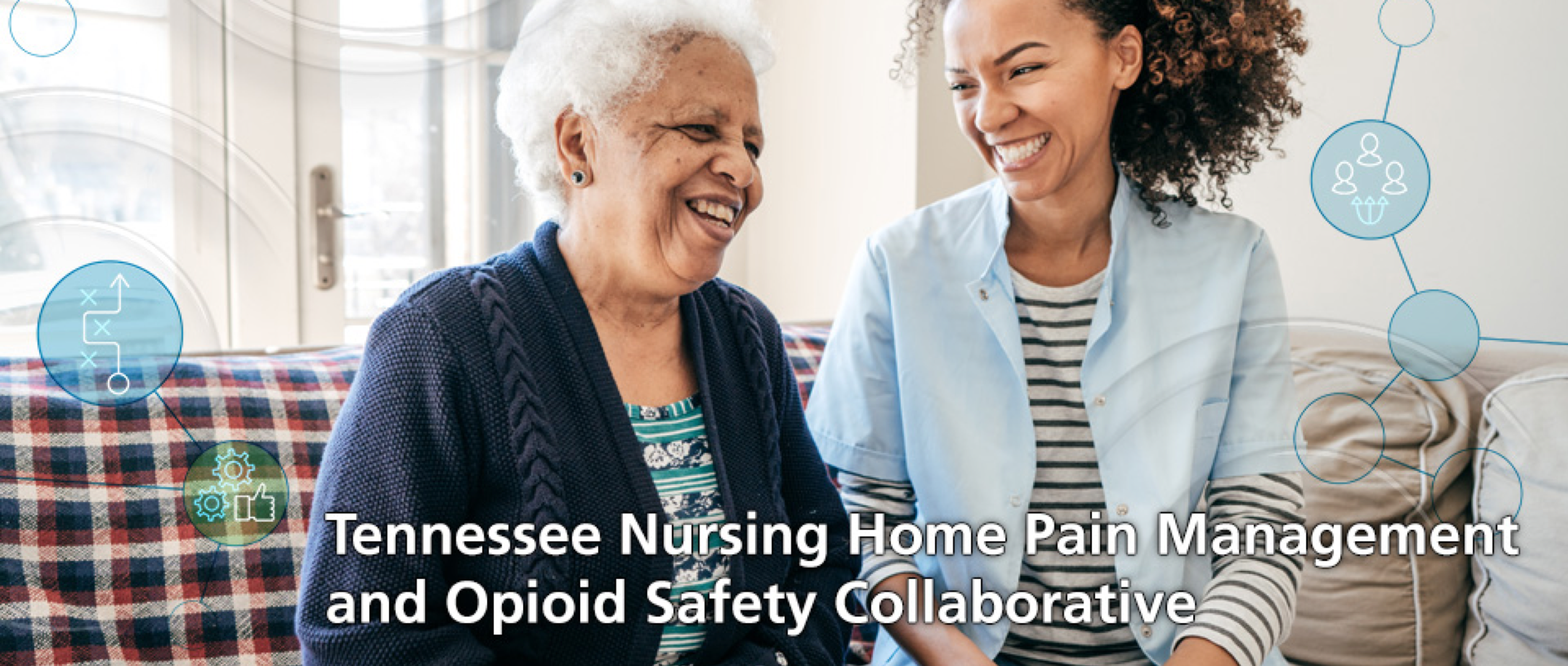 Training Series Overview
Qsource, supported by the Centers for Medicare & Medicaid Services and the Tennessee Department of Health, is partnering with select nursing homes in Tennessee to implement individualized pain management strategies and improve opioid safety. This web-based training program is offered to participating nursing homes to support pain management practices in their facilities.
There are three training sessions, which should be viewed in order. A short pre-test is required for each participant before viewing any training sessions. A short post-test is also required after viewing each individual session.
Training Topics
Connecting pain management and opioids to quality measures
Applying opioid guidelines to nursing home residents
The importance of specific indications when treating pain
Differentiating between sources of pain and how they respond to opioids
Increasing the accessibility of non-opioid pain treatments in your facility
Fulfilling federal Quality Assurance Performance Improvement (QAPI) requirement, if needed
If you cannot complete all lessons at this time, please bookmark this page.
Project Tools: Your Team, Comfort Menus, Assessing Pain, Aligning With Regulations
Additional project resources are available at https://resourcehub.exchange/tnhpmosc/.
The Civil Monetary Penalty Quality Improvement (CMPQI) Reinvestment Program funds this quality improvement project.