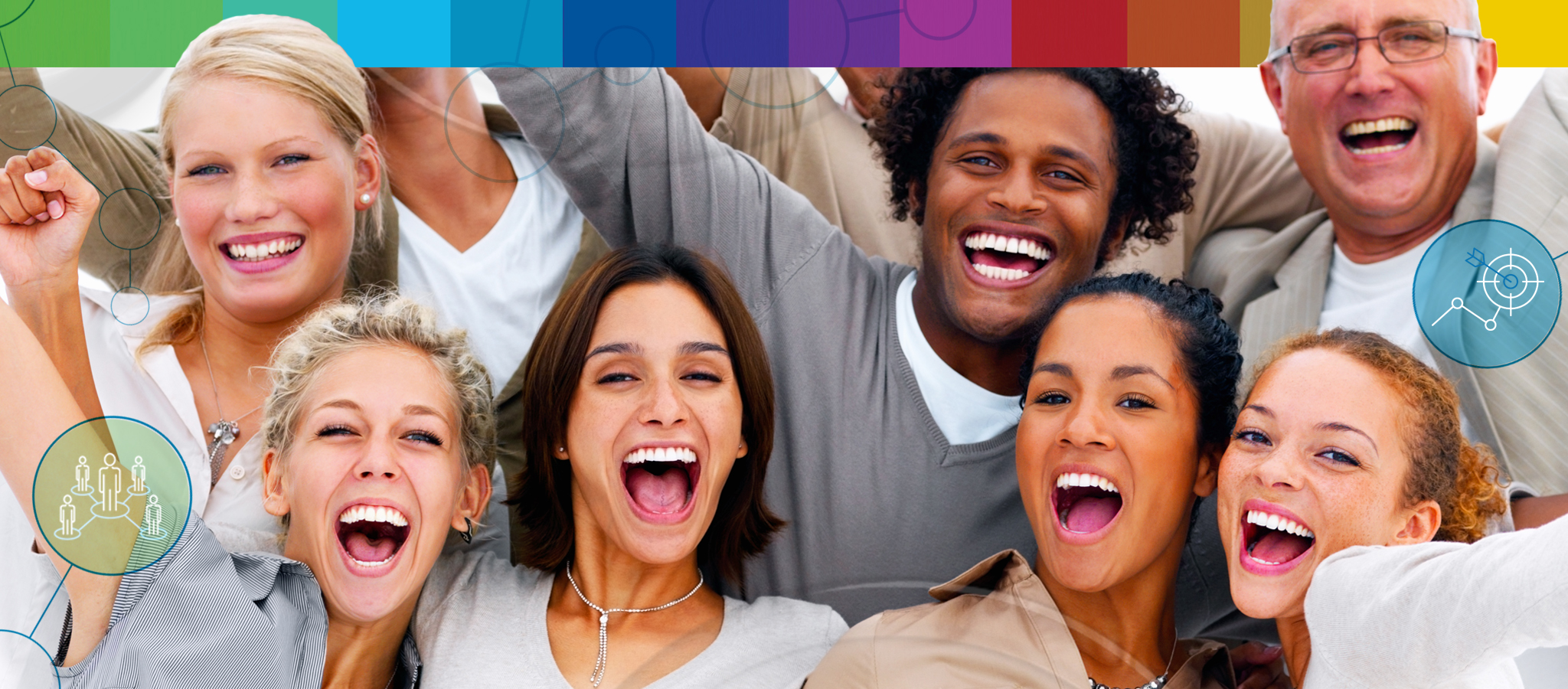 Shout Out For Kidney Health
In recognition of National Kidney Month in March 2021, Qsource ESRD Networks 10 and 12 would like to recognize people who are living well with kidney disease and the care providers that help them every day. During the month of March, we will focus on a different group each week giving a Shout Out to thank them for their efforts and share their story to encourage others. 
Transplant Trailblazers
A Transplant Trailblazer is someone who has received a kidney transplant and is living well with kidney disease that shares their story to encourage others to consider transplant as a treatment option. (Download a copy to share).  
Mike Ashley
Mike Ashley lives in Des Moines, Iowa, with his wife of seven years, Dawn. He has Polycystic Kidney Disease and had a kidney transplant in 2009 and recently returned to dialysis. He deserves a Shout Out for all his volunteer efforts with ESRD Network 12, and the National Kidney Foundation as "The Kidney Man" he has traveled throughout the country giving his time and talents to promote kidney health and kidney transplant. He has inspired many to pursue kidney transplant and now has begun another search. Click here to read more about Mike's journey and to see him in action watch this video.
Barbara Briggs
Barbara Briggs lives in Omaha, Nebraska and received her second kidney transplant in 2017. She deserves a Shout Out for her passionate advocacy efforts in her community and with ESRD Network 12 serving on the Patient Advisory Council and Medical Review Board. She shares her story with patients at her former dialysis center, members of her church and inspired her son to pursue a career helping with organ donation. Click here to read Barbara's inspiring story of grace and resilience in the Heartland Headlines Patient Newsletter and watch a short video about how she's staying strong through COVID-19.  
Mike Bronson
Mike Bronson lives in Tonganoxie, Kansas with his wife of 35 years and where he is the senior pastor for a Baptist church. He received a living donor transplant in 2009. He deserves a Shout Out for reaching out to join the Network Patient Advisory Council (PAC) in 2016 and volunteering his time and talents advocating on behalf of kidney patients. Mike has served on the ESRD Network 12 Medical Review Board, is now on the Board of Directors and the PAC Chair. To hear more about Mike's story of perseverance and hope, listen to and share the VIP Renal Review Podcast recording.
Jim McFarlin
Jim McFarlin is a former PD patient, now living with a transplanted kidney since November 2011. He is a writer and journalist, former standup comedian, and wedding officiant! In his spare time, Jim serves on the ESRD Network 10 Patient Advisory Council and Board of Directors, providing insight on the patient voice in network activities and offering ideas and feedback on network resources and interventions to benefit our kidney community.  Jim recently interviewed with Gift of Hope Organ and Tissue Donor Network to talk about his transplanted kidney.  Check out Jim's amazing story here. 
Clarissa Zetina
When Clarissa was 21 years old she was diagnosed with End-Stage Renal Disease after falling into a 7-day coma. For 15 years, she did in center hemodialysis until she received a kidney transplant. This 20-year journey has not been easy, but she is grateful for all it has taught her. Volunteering and advocating for herself and others provide strength and encouragement to many including herself. "We are our best advocates. Our stories of fight and survival are filled of hope and resilience". Click here to listen to Clarissa speak about Working While on Dialysis.